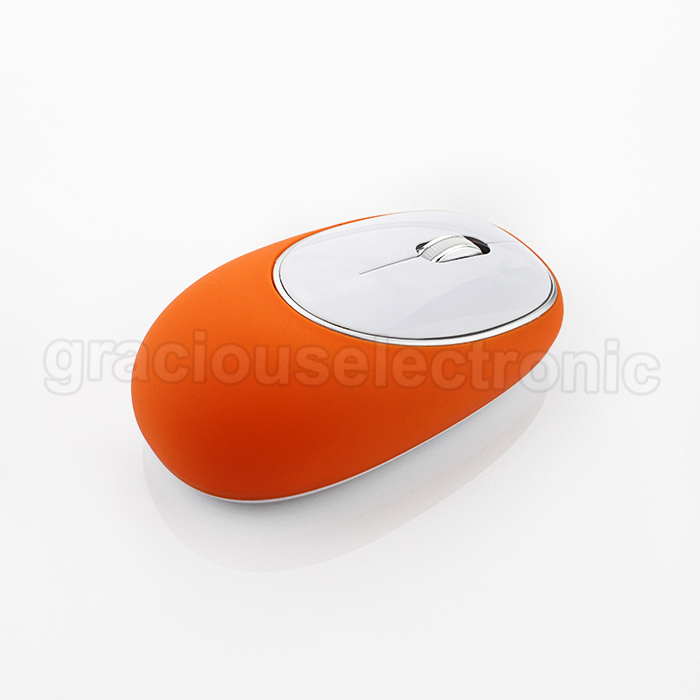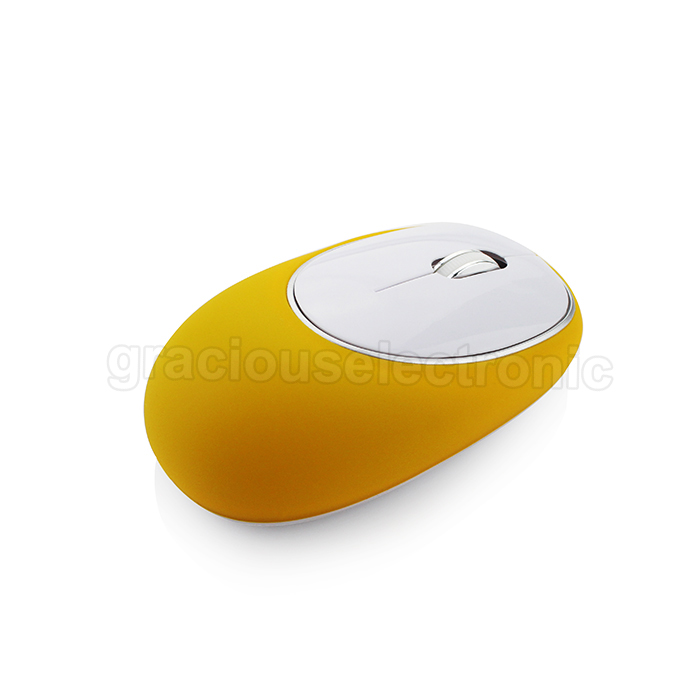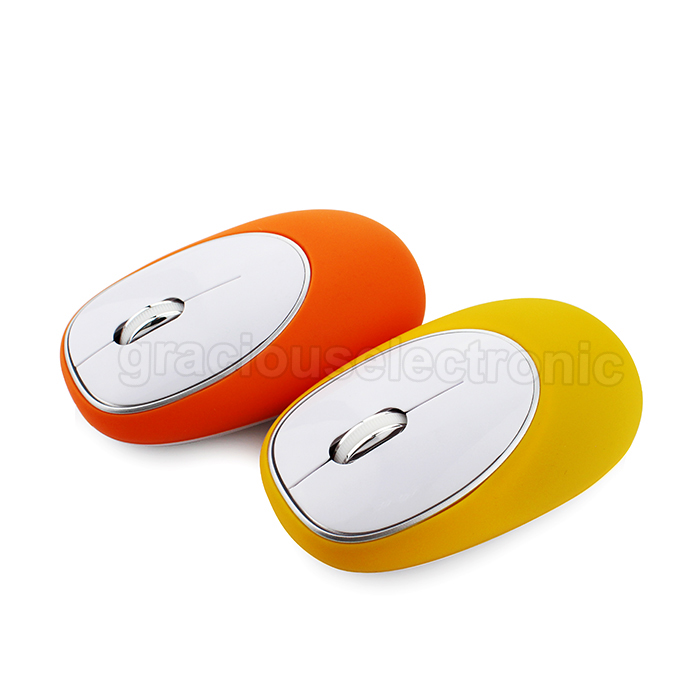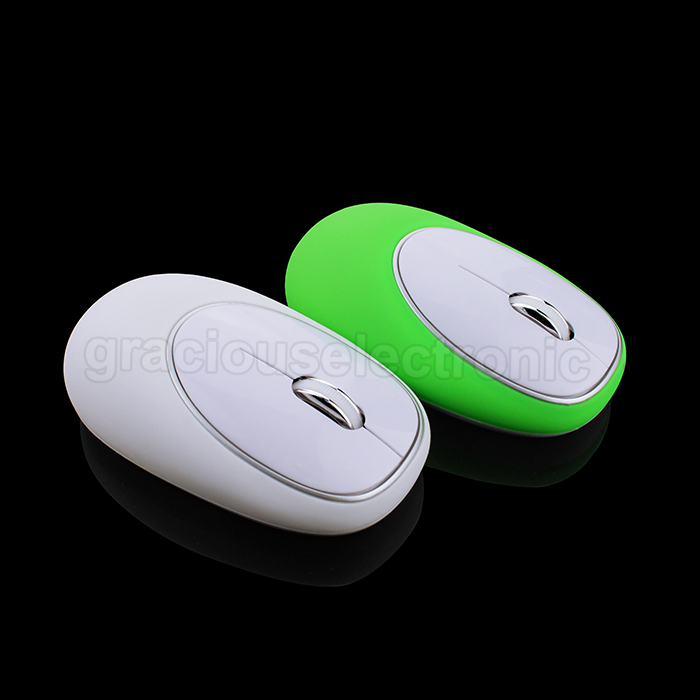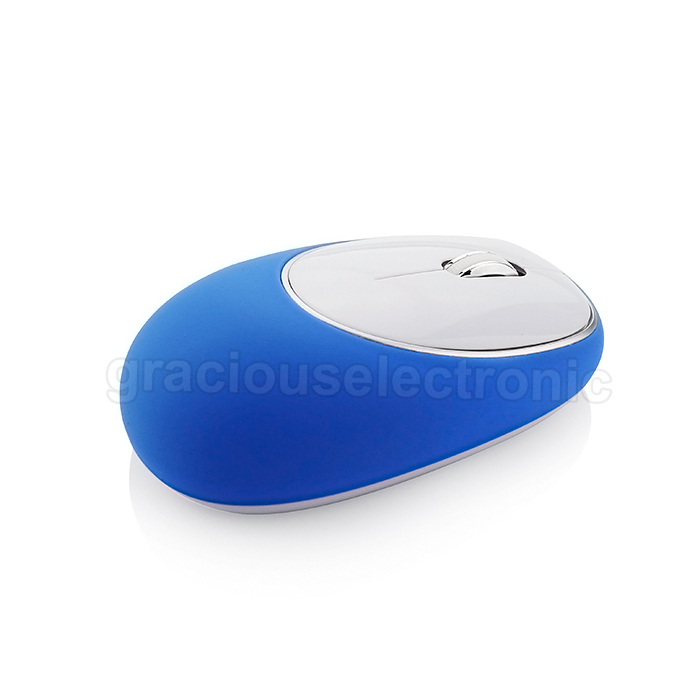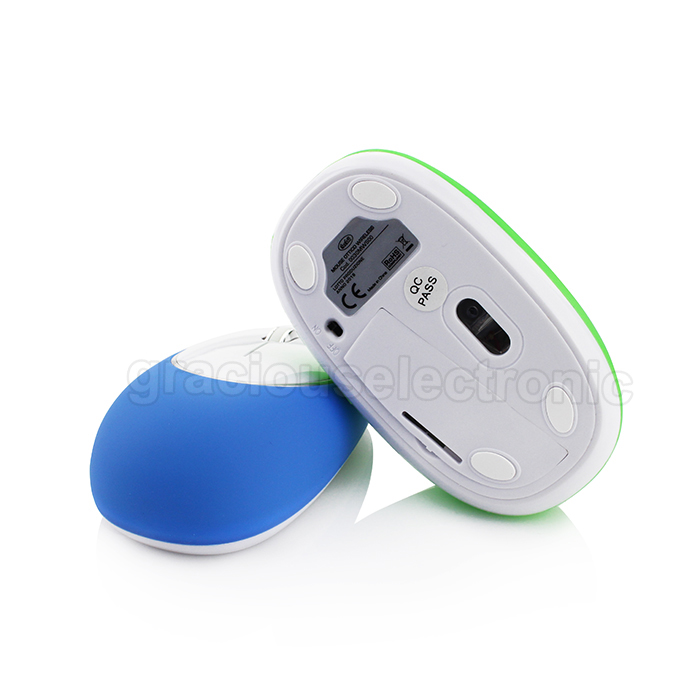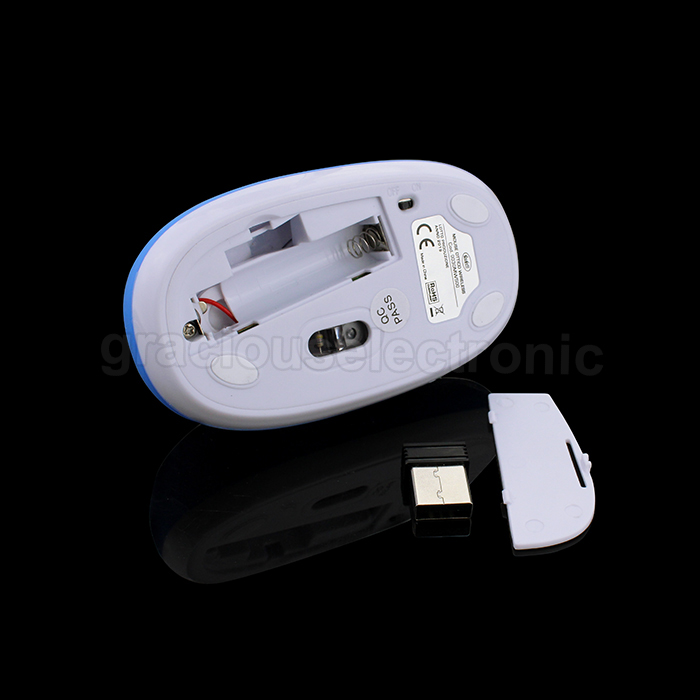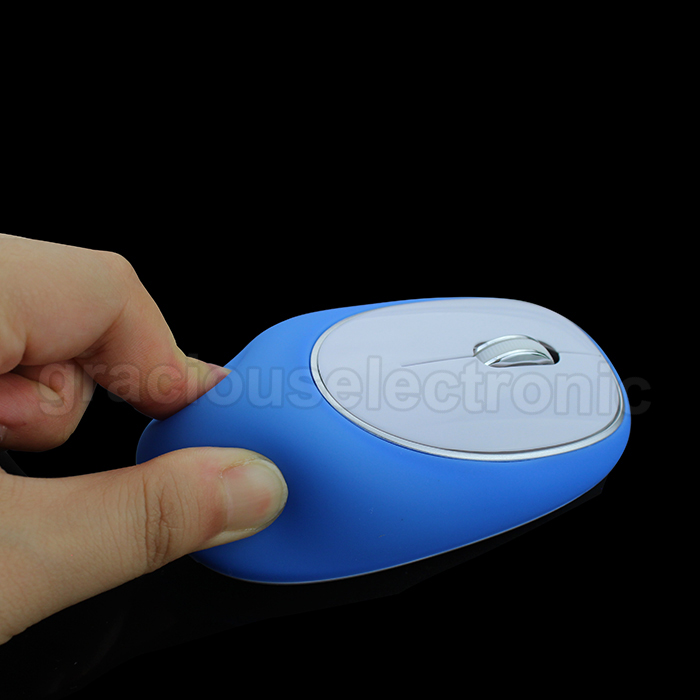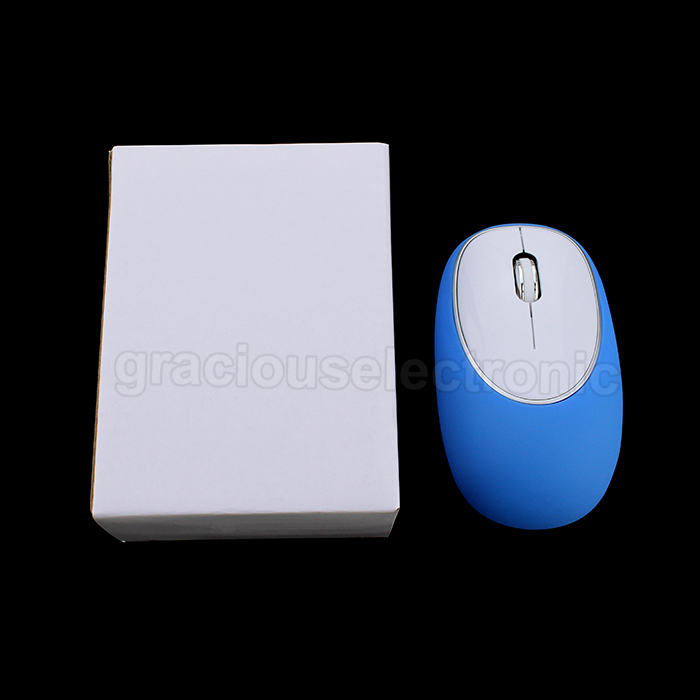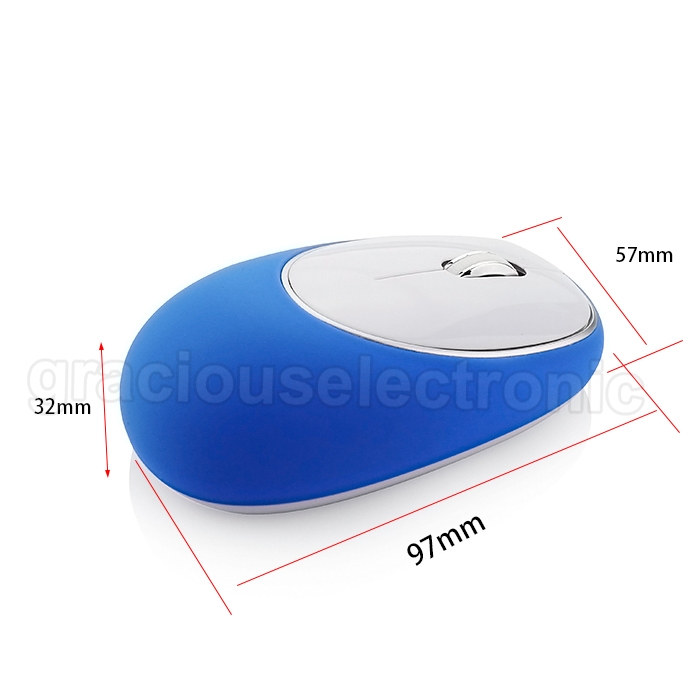 2.4Ghz Anti-stress Gel Wireless Computer Silicon Mouse
2.4G Technical SPEC.
1. RF: 2402MHz-2480MHz
2. RF operation channel:16,automatic frequency hopping
3. Rated voltage: 1.5V
4. Rated current: 12-20mA
5. Max. Acceleration: 14ft/Sec
System Requirement:

1. Compatible with Windows 2000/XP/Vista/Linux/Win 7,8, 10/MAC operation system
2. One USB available port

Product Feature:

1. 2.4GHz digital wireless transmission, operation distance is up to 10 meters.
2. Built-in mouse memory,no recoding is needed after battery replacement.
3. Intelligent Power-saving technology,the service life of one alkaline battery is up to six months.
4. Intelligent connectivity,no need to code,plug-and-play.
5. Ergonomically designed,comfort grip.
6. Dormant class control and more power-saving hibernation connectionless.
7. 1600DPI
8. Power swith, in the case of not using power off completely.